Music was an important and integral part of the culture for our Ukrainian Canadian pioneers and for those of us who grew up in that milieu. In addition to the Divine Liturgy and music for other church services, there were the annual Christmas carols, concerts of folk songs, songs for weddings and other ritual events, and plenty of informal sing-alongs. The last century has seen the formation of hundreds of choirs and smaller vocal groups, dance and polka bands, and countless solo performers. This historic musical legacy must be preserved, and more importantly, should be made available to the public!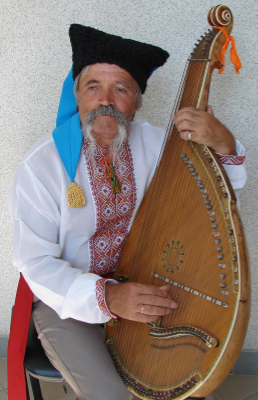 The following is just a sample of the wide variety of historic Ukrainian music that exists. Click on a music category below to view a playlists of the recordings we currently have.
Music Categories
Ukrainian Music Resources
IMPORTANT: These recordings are being made for the historical preservation of the rich musical heritage of Ukrainian settlers in Canada during the period of 1891 to 2001. It is important that this music, and information about the many talented performers, be preserved and made available / accessible to their descendants and future generations.
For some of these recordings, only a sample of the total tracks were copied from the original media (tape cassettes, CDs, LPs). All music tracks were digitally cleaned and enhanced to ensure best possible audio quality.
All copyrights remain with the original artists or performers. These music tracks are provided for your personal listening enjoyment, memories and education only; commercial or other uses, without the permission from the copyright holders, is prohibited.
NOTE: The Music Library is still construction. We are adding more albums and music tracks as time and resources permit.