Here are some of the sources of the information posted on this website. We are very appreciative of these resources. We want to provide acknowledgements and credit to these individuals and organizations for their contributions to this initiative.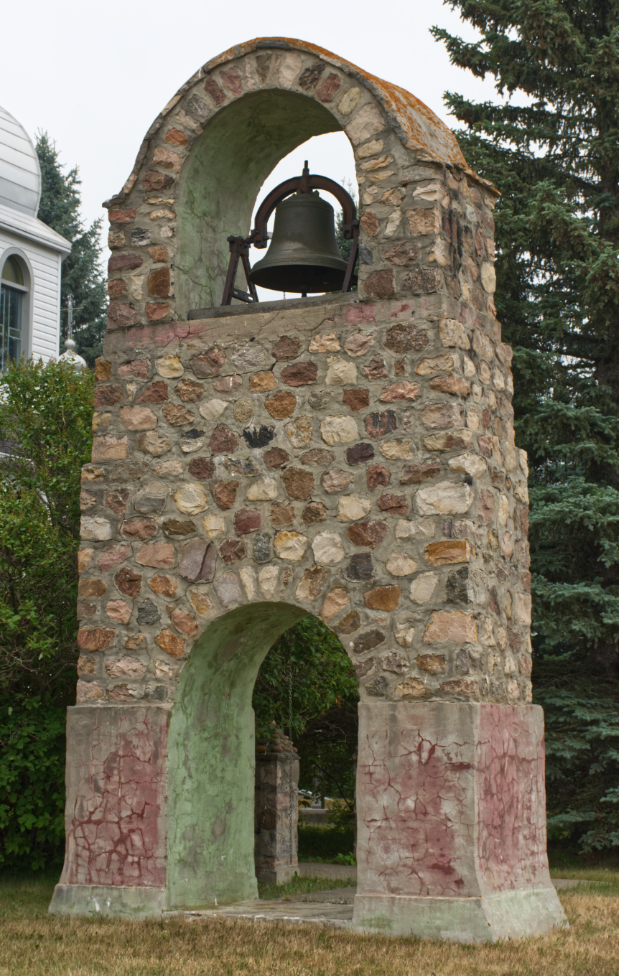 Bell tower at the Holy Ascension Russo-Greek Orthodox Church – Skaro, Alberta1. Self-Driving Church Tour. Lamont County, Alberta. When we discovered and downloaded this 2001 document, it was the inspiration for the development of the Pioneer Churches on the Prairies website. We used their Tour Guide to select the churches we wanted to photograph / video. We also incorporated their history information on the selected churches on our site.
2. Canadian Orthodox History Project. This is a great resource. We have used it mainly to supplement historical information on some of the parishes on our website. Where we already had some historical information, we added links to the relevant pages on the Orthodox History Project website.
3. Find a Grave. This website is a huge database of cemeteries and grave records from around the world. For each of the churches on our Pioneer Churches on the Prairies website, we have added a Find a Grave link to their cemetery listing. We have also contributed some of our drone photographs to the various cemeteries listed on our website.
4. Virtual Tours for Museums and Historic Sites. A Literature Review. The purpose of this literature review is to help us and others create effective and engaging on-line virtual tours.
5. Here are some articles that we found with useful information and suggestions regarding technology and museums.
6. Music Sources. Here are the sources of the Memory Eternal chants used on this website.