About Us
My grandparents – Sam and Theodora Sawchuk – came to Canada in 1908. They settled on their 160-acre homestead located approximately 5 km south of the Village of Arran in northeastern Saskatchewan, near the Manitoba boundary. Fortunately for them, Theodora's sister and her husband (Joseph and Julianna Pasieka) had arrived a couple of years earlier and had already built a house. Sam and Theodora had a place to stay as they built their own house and farm buildings.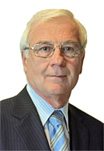 Earlier in 1898, the Doukhobors had established the village of Kaminka (Stony) nearby. This village made survival much easier. They were able to loan equipment and offered help to the newly immigrated Ukrainians. Kaminka was eventually abandoned after Saskatchewan became a province in 1905. Many Doukhobors moved to new colonies in British Columbia. Some took advantage of the government's offer and took title to their own farms and became part of the community.
Sam and Theodora raised 10 children. My father (Prokop) took over the homestead in the early 1950's, after his parents moved to Arran to retire. Born shortly after WWII ended, I had the privilege of growing up on the original homestead. I attended a one-room school (Pasieka) for the first few years before it was closed, and we were bused to Arran.
The 1950's were the golden age for rural parishes. They were vibrant and with unending religious and social events. There seemed to be a wedding almost every weekend in the summer. The two church halls in town (Ukrainian Orthodox and Ukrainian Catholic) were constantly busy with events such as after-church dinners, dances, concerts, fall suppers, card nights, bingos, meetings and even an occasional movie night. My grandfather was one of the founding members of the Arran Ukrainian Orthodox parish in the 1930's. (See attached photograph).
By the time I left home in the mid 1960's, the decline in the rural communities was well underway. Local stores and services in town were closing. Church membership and activities declined as well. This trend has continued with many of the smaller parishes now closed, or about to close, because all of the remaining members have passed on.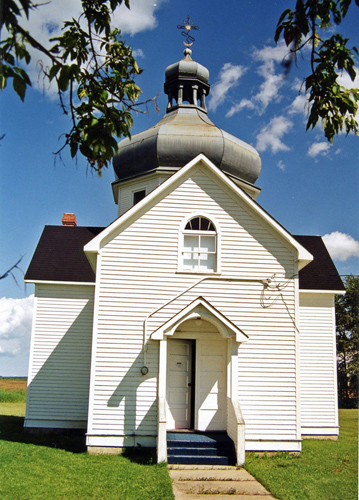 My purpose in setting up this website is to record, preserve and display as many of these vanishing churches as I can. I know that many others have taken photographs of these churches. However, these images are not always easily available or accessible to the general public.
Also, because of my expertise with advanced digital technologies, I am planning to capture memories of these churches using regular photographs, HD videos and aerial drone videos. I am willing to freely share my church images with other collectors and institutions.
All of the photographs / videos displayed on this website were taken by me, unless otherwise noted. This is a private website and has no affiliation with any religious or academic institution. All opinions expressed herein are strictly my own.
Please contact me if you want copies of the images or wish to contribute content to this website. Thank you.
Russell Sawchuk
Edmonton Canada
February 2023
E-mail: russ [at] steppingstones.ca
Telephone: 1.800.267.9997 (Toll-free CA & USA)