Our Purpose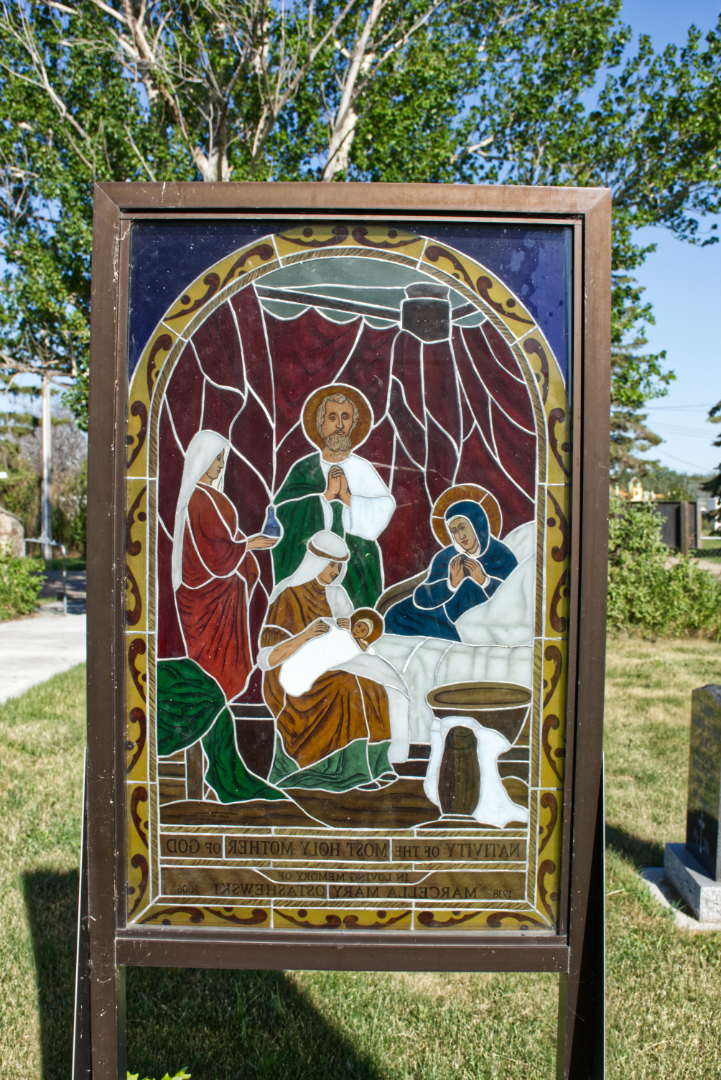 We have several reasons for the preparation of the materials, development and hosting of this Pioneer Churches on the Prairies website.
Virtual tour: We want to provide a convenient way for people to take an enhanced media tour of these historic parishes and their cemeteries. Interested parties may include persons who grew up and were part of these parishes many years ago, but due to constraints are no longer able to visit them.
Other interested people would include the thousands of descendants of the families that originally settled in these regions and were the foundational success of what Alberta and Canada has become. The virtual tours can provide a convenient way to visit the graves of their parents, grandparents, great-grandparents, siblings and other relatives to reminisce and pay their respects.
And finally, the virtual tours can provide information about the people that settled the region, and the hardships they endured to give us the quality of life and traditions that we still can enjoy today.
Historical record: It is no secret that these historic churches face many challenges to survive. Thousands of small rural parishes have already closed due to the lack of members and financial support. Given the technological tools we have today, we wanted to make high-quality media records of these churches so that people in the future will be able to appreciate their ancestors of the past.
To ensure that these records are preserved, we are making all of our photographs, videos and other content freely available to the parishes, museums, archives and any other interested institutions and organizations. (See Terms of Use).
Learning Centre: Technology and the pandemic are drastically changing how we interact with the world. Therefore, one purpose for this website is to explore, experiment, assess, test and evaluate different approaches to the application of technology to virtual tours and media-rich preservation of our memories of the past. We will gladly share our knowledge, lessons learned, and technology expertise with others interested in similar endeavors. Throughout this website, we have added notes about our experiences and lessons learned.
Our initial project is focused on about 100 parishes, mostly located northeast of Edmonton, where much of the early settlement took place in the late 1890's and early 1900's. We also selected churches that were still operational, and where some easily accessible historical information is available. We may eventually expand to other churches, as time and resources permit.


Potential Outcomes and Deliverables
In discussions and consultations with the parishes, dioceses and potential users of the photographs, videos and related materials, here are some of the potential activities and deliverables that may result from this initiative.
1. High-resolution drone and camera digital photographs and videos of the historic church buildings and property.
2. High-resolution drone and camera digital photographs and videos of the cemeteries associated with these historic churches.
3. High-resolution digital photographs and videos of the interiors of the historic churches and associated halls.
4. Compilation of historical information about each of the parishes. This could include the information on the website, and/or links to other websites.
5. Identification of, and access to, appropriate audio and musical (divine liturgy) resources that can be used in the videos and media productions.
6. A separate video / photo documentary featuring the bell towers found in these historic churches. One possible extension would be to record audio of the actual sounds made by each of the bells.
7. Professional quality video interviews with selected people to record their memories and recollections of the various parishes.
8. If appropriate, add several photographs to Google Maps for those churches already identified therein.
We invite, and will consider, other ideas and suggestions from parishes and stakeholders. We want to work jointly to ensure that as many of our and your objectives as possible are achieved.