Terms of Use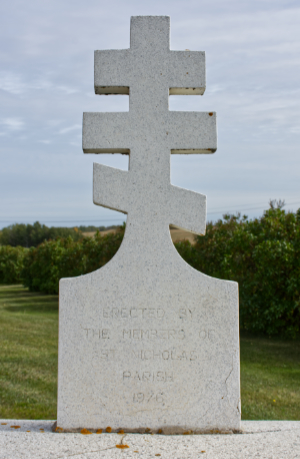 The photographs, videos and other materials that we have created for this Pioneer Churches on the Prairies website are copyrighted and remain the property of Steppingstones Partnership Inc. and Russell Sawchuk. However, in the interests of sharing this content, and ensuring it is preserved for future generations to enjoy, we are making our content freely available with minimum restrictions.

Permitted Uses
1. You are permitted to download, copy, edit, reproduce and use any and all of our images, photographs and videos for your personal use and enjoyment.
2. Parishes, dioceses, religious organizations, museums, archives, universities, media and other non-profit organizations are permitted download, copy, edit, reproduce, republish and use any and all of our materials in any manner they wish.
3. Our images and content may be used in websites, social media, books and publications, newsletters, newspapers, magazines, presentations and other information distribution and sharing channels. We would appreciate if you would provide appropriate acknowledgements and attributions.

Prohibited Uses
1. You are NOT permitted to charge a fee or make money from our images or content posted on the Pioneer Churches on the Prairies website.
2. You are NOT permitted to make copies of our images and content for the purpose of redistribution, sale, rental or lease to other organizations or groups.

These Terms of Use apply ONLY to the photographs, videos and other content that we have produced for this website. We have links to, and have used resources from, other sources. Please respect their copyrights and request permission for their use.
We have made it easy to download the photographs and videos. This includes edited and unedited RAW image files. Download links are provided as appropriate.
Limitation of Liability
This website and the information, images and videos are provided on an "as is" and "as available" basis without any representation or endorsement made and without warranty of any kind, whether expressed or implied, including, but not limited to the implied warranties of merchantability, fitness for a particular purpose or non-infringement.
Any material downloaded or otherwise obtained through the use of this website is done at your own risk and discretion. You expressly understand and agree that in no event shall Steppingstones / Pioneer Churches on the Prairies, its affiliates, contractors or their respective employees or agents, be liable for any damages whatsoever, whether in an action of contract, negligence (tort) or any other cause of action or theory of recovery whatsoever, arising out of or in connection with the use or performance of this website, including without limitation, liability for any special, indirect or consequential damages resulting from loss of use, data or profits or otherwise, even if Steppingstones has been advised of the possibility of such damages.

If you have any questions or require clarification regarding the use of this website or our images and content, please Contact Us.